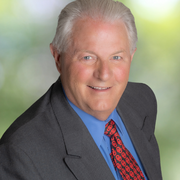 Robert Rohlfing
CEO & Executive Chairman
Robert is a seasoned oil & gas industry operations executive with a strong geological background and over 26 years' experience in formulating, conducting and managing successful exploration, drilling, development and production programs for oil & gas and minerals worldwide. He has conducted geological exploration programs and drilling operations for a wide variety of companies for helium, hydrocarbons, gold, silver, rare earth metals, diamonds and gemstones in diverse areas ranging from Kansas, Oklahoma, Arizona and Alaska in the U.S. to Papua New Guinea, Malaysia, Australia, Canada, Vietnam, and Cambodia.
His skill set includes extensive hands-on experience managing and conducting drill programs and production operations for hydrocarbons in the U.S Southwest. He has drilled some 250 wells in his career, all of which successfully encountered hydrocarbons with the exception of two. He has developed new drilling innovations, including techniques for tight radius shallow under pressure horizontal wells. For many years, he was recognized for his unique expertise drilling horizontal wells, one of which was the shallowest and tightest radius horizontal natural gas well drilled in the United States at the time. He has drilled a well in Northern Arizona which encountered helium and has a thorough understanding of the geology of Arizona's Holbrook Basin and its structural features which serve as potential trapping mechanisms for commercial helium reservoirs.
Robert brings a wealth of hands-on experience to DME, conducting and managing oil & gas and lithium operations and exploration, including considerable experience working in the U.S. Southwest.
Desert Mountain Energy-TSX-V: DME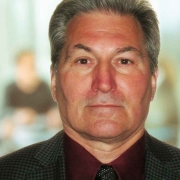 Don Mosher
President & Director
Don Mosher has 35 years of experience in corporate finance, business development, management and marketing. He has served on boards and management teams of many publicly traded companies, advising companies on marketing, financing and corporate strategies.
He has extensive experience in the resource sector, having been associated with a number of junior resource companies across the mineral spectrum and in oil & gas. Most recently, Don was a Director and Vice-President of Capital Markets for Hempco Foods and Fibers ("Hempco") where he was instrumental in negotiations resulting in the recently completed merger between Hempco and Aurora Cannabis Inc.
Don's capital markets and financial experience will provide the Company with additional leadership in this strategic arena as the Company advances its development and potential production plans.
Desert Mountain Energy-TSX-V: DME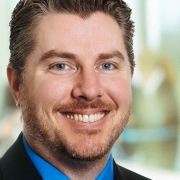 Scott Davis
CPA, CGA
Chief Financial Officer
Scott is a partner of Vancouver-based Cross Davis & Company LLP Chartered Professional Accountants. The firm is focused on providing accounting and management services for publicly-listed companies.
He has extensive accounting and finance experience dealing with the complexities of both private and public corporations in a variety of industries. His experience includes CFO positions of several companies listed on the TSX Venture Exchange.
His past senior management experience includes four years at Appleby as an Assistant Financial Controller, two years at Davidson & Company LLP Chartered Professional Accountants as an Auditor and five years with Pacific Opportunity Capital Ltd. as an Accounting Manager.
Desert Mountain Energy-TSX-V: DME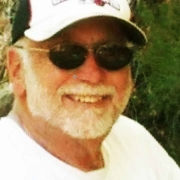 Dr. James Cronoble
Vice President of Exploration & Director
James earned his B.S. in Geology from the University of Oklahoma followed with both his M.S. and PhD. in Geology from the Colorado School of Mines.
He has more than forty years of exploration and operations experience in the Rocky Mountains and Mid-Continent of the United States.
He discovered and/or extended production in the Denver basin of eastern Colorado, the Sedgwick basin of southeastern Kansas, and the Cherokee basin of southeastern Kansas and northeastern Oklahoma. These included the Geology of South Baggs-West Side Canal Gas Field, Carbon County, Wyoming and Moffat County, Colorado and the Stratigraphy and Petroleum Potential of the Dakota Group, North Park, Laramie, and Northwest Denver basins, Wyoming and Colorado.
Desert Mountain Energy-TSX-V: DME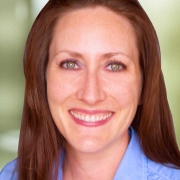 Jessica Davey
Vice President of Land & Director
Jessica Davey earned her B.S. in Applied Geology from Metropolitan State University of Denver and her M.S. in Global Energy Management from the University of Colorado Denver.
Jessica has international experience in petroleum and mining consulting including geologic studies, economics evaluations, and land and regulatory research. Her main interests include evaluating mature and abandoned fields for current end future potential utilizing new technology and approaches.
Jessica is involved in many volunteer roles, including 2021 President of the Board for the Denver Earth Resources Library and 2021 Executive Committee President for the American Institute of Professional Geologists Colorado Section.
Desert Mountain Energy-TSX-V: DME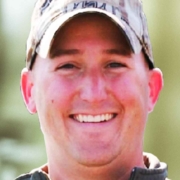 James Hayes
Vice President of Engineering
James Hayes earned his B.S. from Oklahoma State University with an emphasis in metallurgy. He brings 13 years of Oil & Gas experience as both an engineer and field supervisor.
He has worked in a variety of areas such as Niobrara, Bakken, Permian, Granite Wash, Haynesville Shale, and the North Slope of Alaska. In these regions, he was given the opportunity to work drilling, completion, workover and even coil tubing drilling. In addition to working on all aspects of the life of a well, he developed and designed a Real-Time Operating center that allowed for remote work on wells. This implemented state-of-the-art technologies which allowed a reduction of people required on location while reducing risk.
James' experience working in the office and in the field gives him the ability to quickly understand and adapt to a variety of challenges. His drive to tackle new projects makes him an innovative leader and an integral part of the success of Desert Mountain Energy Corp.
Desert Mountain Energy-TSX-V: DME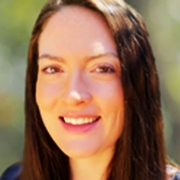 Marta Wasko
Vice President of Geology
Marta Wasko earned her B.S. in Geology and B.S. in Geography and Environmental Planning from Towson University and her M.S. in Geology from the Colorado School of Mines.
Marta has development, exploration, and operations experience including the Permian, the Denver Julesburg, the Uinta and Piceance Basins. Additionally, she has regulatory experience in mining, oil & gas, waste water and helium permitting and compliance. Her areas of expertise include reservoir characterization, sedimentology and stratigraphy, waste water disposal and geologic field operations.
Her recent experience managing Arizona Oil and Gas regulation gives her unique exposure to historic and current helium development and production and intimate knowledge of federal, state, local and Indigenous jurisdictions regulations.
Desert Mountain Energy-TSX-V: DME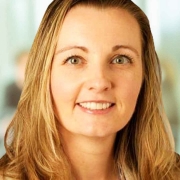 Jenaya Rohlfing
Director
Jenaya Rohlfing is a Petroleum Engineer who has exhibited exceptional technical, leadership and organizational skills in all facets of drilling operations for oil & gas in various management positions with ConocoPhillips.
She has worked in diverse locations in North America including the Bakken, Alaska and the Rockies, and has served as Drilling Engineering Supervisor in the Bakken, Global Wells Planning Coordinator. Currently, she is the Drilling Engineering Supervisor for ConocoPhillips' Kuparuk, Alaska program.
Her leadership led to performance improvement for developing & application of new drilling practices, resulting in reduced drilling time and well cost savings of as much as 45%, whilst leading the Health Safety Environment program and maintaining a commitment to Zero Incident Safety culture.
Desert Mountain Energy-TSX-V: DME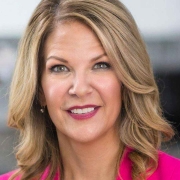 Dr. Kelli Ward
Director
Dr. Kelli Ward has dedicated herself to medicine, business, public policy and politics for the past 25 years. In 2012, she ran and was elected for the Arizona State Senate. She was then elected Chair of the Republican Party of Arizona in 2019 and was re-elected in January 2021. Dr. Ward is proud to be the first woman to be elected Chair of the State Party in over thirty years.
Dr. Ward graduated with a Bachelor of Science degree from Duke University and graduated top of her class from the West Virginia School of Osteopathic Medicine. She holds a master's degree in Public Health (MPH) and has been recognized throughout the country for her strong stances supporting growth, liberty, economic freedom and personal liberties. She is a family physician, policymaker, and has been a small business owner for nearly two decades in Lake Havasu City, Arizona.
As a wife and a mom, preserving liberty, freedom, and opportunity in our country is her primary objective. As we faced this unprecedented pandemic, Dr. Ward put her extensive experience as a physician, public health expert, small business owner, and policymaker to work to defend against overbearing government mandates and over-regulation.
Desert Mountain Energy-TSX-V: DME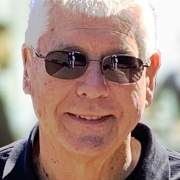 Weldon Stout
Director
As an experienced lawyer, Weldon brings his legal experience which includes water and associated component issues along with financial accountability reviews, providing the company with another strong independent Board Director.
Weldon recently retired from his position after serving for eight years as a District Court Judge in Oklahoma. Prior to his appointment as a judge, his private practice focused on business, estate planning and Federal Court litigation. He served as both Assistant District Attorney and then as Chief Prosecutor.
Weldon has served on numerous boards including State Bar Association, City Counsel, Medical Foundations, Victims Compensation Board, Airport Board as well as many other non-profit boards.
Desert Mountain Energy-TSX-V: DME
Desert Mountain Energy Corp.
Vancouver, Canada Office

Suite 250
750 West Pender Street
Vancouver, BC V6C 2T7
Canada
Tel: +1-604-617-5448
E: [email protected]
Don Mosher
President, Director
Tel: +1-604-617-5448
E: [email protected]
Public Company Details
TSX Venture Exchange Liating: TSX-V : DME
Frankfurt Listing: QM01.F
OTCQX Listing: DMEHF
CUSIP Number: 25043D107
Size of Issuer (Assets): Under $ 5,000,000
Date of Formation: April 30, 2008
Governing Jurisdiction: British Columbia, Canada
Reporting Jurisdictions: British Columbia, Alberta, Ontario
Current Operations: U.S. Southwest
Industry Classification
Junior Natural Resource – Mining
CIK Number: 1479755
Financial Year End: September 30
Shares Outstanding
(as of March 27, 2023)
Shares issued & outstanding: 89,813,109
Options: 6,655,000
Warrants: 2,314,218
Tradeable Warrants: 11,400,000
Fully diluted: 110,182,327
Company Management & Directors
Company Management
Robert Rohlfing – CEO, Executive Chairman
Don Mosher – President, Director
Scott Davis – Chief Financial Officer
Dr. James Cronoble – Vice President of Exploration, Director
James Hayes – Vice President of Engineering
Frances Murphy – Corporate Secretary
Jessica Davey – Vice President of Land, Director
Marta Wasko – Vice President of Geology
Company Directors
Robert Rohlfing – CEO, Executive Chairman
Don Mosher – President, Director
Dr. James Cronoble – Vice President of Exploration, Director
Jessica Davey – Vice President of Land, Director
Jenaya Rohlfing – Director
Dr. Kelli Ward – Director
Weldon Stout – Director
Auditor
Crowe MacKay LLP
Elveden House 1700, 717 – 7 Ave. SW
Calgary, AB Canada T2P 0Z3
Tel:  +1-403-2949292
www.crowemackay.ca
Transfer Agent
TSX Trust Company
301 – 100 Adelaide Street West
Toronto ON Canada M5H 4H1
Toll Free: +1-866-600-5869
Tel:  +1-416-361-0930
Fax: +1-416-361-0470
Investor Inquiries: [email protected]
www.tsxtrust.com
Legal Notices
Conditions of use of the Desert Mountain Energy web site
All information on this website is provided for information only.
Desert Mountain Energy Corp. has made reasonable efforts to ensure that information provided this website on the internet is accurate at the time of inclusion. However, there may be inadvertent and occasional errors for which Desert Mountain Energy Corp. apologizes.
Desert Mountain Energy Corp. makes no representations or warranties of any kind about the information provided on its website or via hypertext links or any other item used either directly or indirectly from Desert Mountain Energy Corp's website and reserves the right to make changes and corrections at any time, without notice. By accessing this website, you agree that Desert Mountain Energy Corp. will not be liable for any inaccuracies or omissions or any direct, special, indirect or consequential damages or losses, or any other damages or losses of whatsoever kind resulting from whatever cause through the use of any information obtained either directly or indirectly from or through Desert Mountain Energy Corp's website and any decisions based on such information are the sole responsibility of the visitor.
No information contained in Desert Mountain Energy Corp's website constitutes or shall be deemed to constitute an invitation or inducement to invest or otherwise deal in the shares or any other securities of Desert Mountain Energy Corp., any other member of the Desert Mountain Energy Corp., any other person, or to engage in any investment activity, and must not be relied upon in connection with any investment decision.
The above exclusions and limitations apply only to the extent permitted by law.
Directors' Statement
Our directors' statement in relation to financial information published on the Desert Mountain Energy Corp. website. The maintenance and integrity of the Desert Mountain Energy Corp. website is the responsibility of the directors; the work carried out by the auditors does not involve consideration of these matters and, accordingly, the auditors accept no responsibility for any changes that may have occurred to the financial statements (including the half-year results) since they were initially presented on the website. Legislation in British Columbia, Canada governing the preparation and dissemination of financial statements may differ from legislation in other jurisdictions.
Currency All $ values refer to CN dollars unless stated otherwise.
Third Party Links
Desert Mountain Energy Corp. may from time to time provide links to independent web sites on the Internet containing various information content relative to the Company, its subsidiaries or its industry. Desert Mountain Energy Corp. makes no judgment or warranty with respect to the accuracy, timeliness or suitability of the content of other services or sites to which these screens link. A link to a service or site outside of the site on which you are currently located, is not an endorsement of the service or site, its content, or its sponsoring organization. It is further understood that the materials provided on this site are for information purposes only and any references to our specific publicly traded securities contained herein, do not constitute recommendations to buy or sell stock. Any investment you make will be based solely on your own evaluation of your financial circumstances and investment objectives.
Privacy Policy
Data Protection (Privacy) Notice
Any information you have provided through this website will only be used by Desert Mountain Energy Corp. to answer your present enquiry or for any regular mailing list for which you have submitted your details. The information will not be passed to anyone outside the Desert Mountain Energy Corp. for any other purpose. Where it is necessary, in order to answer your inquiry, the information you have provided may be passed to any African Queen Mines Ltd. subsidiaries worldwide. By sending this information to us you are consenting to the personal information contained therein being transferred within the Desert Mountain Energy Corp. or its subsidiaries worldwide and being processed by the Desert Mountain Energy Corp. for these purposes.